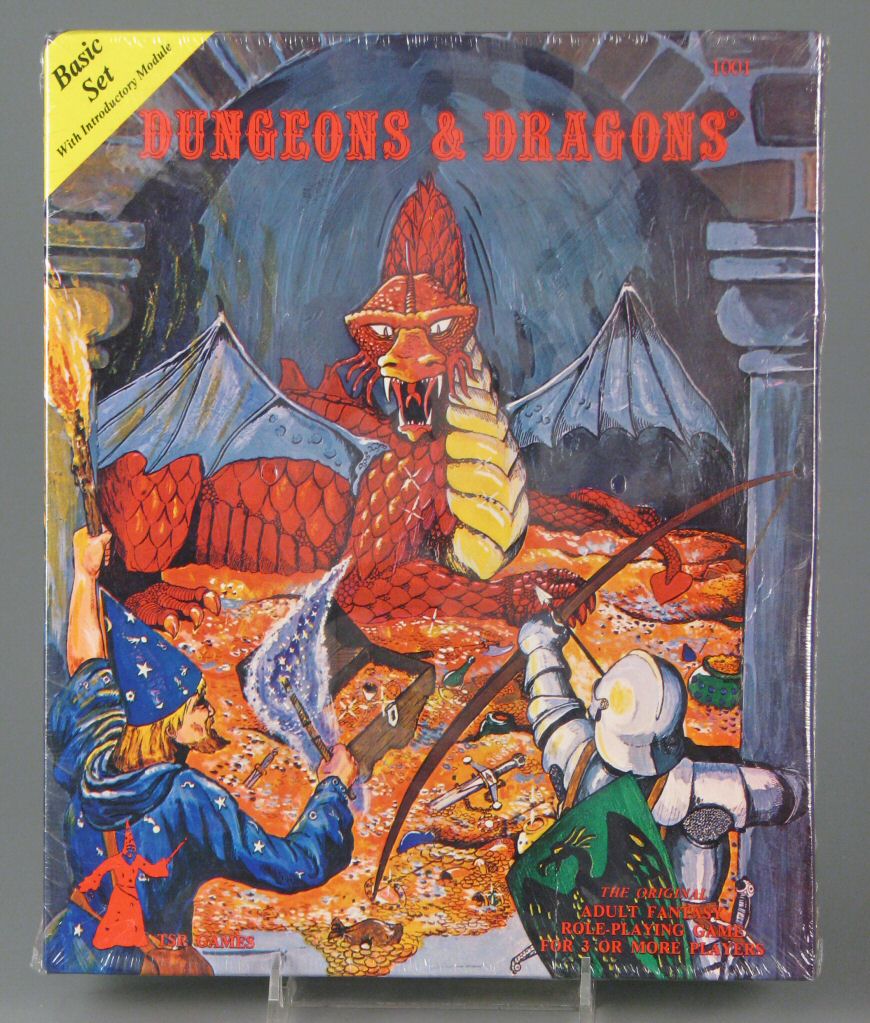 (image linked from the Black Gate column)
Here is a recent column about recent RPG beginner sets on the Black Gate Magazine Editor's Blog that leads with their distant origins in original one, Holmes Basic:
They all have their roots in the Dungeons & Dragons Basic Set, the granddaddy of all Beginner Boxes, created by J. Eric Holmes and based on Gary Gygax and Dave Arneson's original boxed set from 1974. The D&D Basic Set was first published by TSR in 1977. It was the way I learned how to role play, and I wasn't alone — the D&D Basic Set sold hundreds of thousands of copies in the late seventies, and was so successful it was constantly updated and kept in print by TSR, with revisions in 1981, 1983, 1991, and later.
Read the rest here:
The Dungeons & Dragons Basic Set (TSR, 1977). Cover by David C. Sutherland III There's lot of ways to get into role playing these days. But recently the industry has embraced the Starter Kit (sometimes called the Beginner Box, Essentials Kit, Beginner Game, or something similar) in a big way.