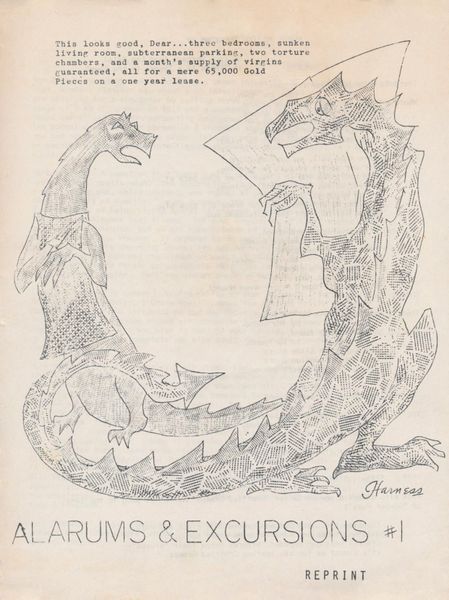 Alarums & Excursions #1, June 1975. Source: RPG Geek


As of this month, Lee Gold has been publishing the APAzine Alarums & Excursions for 45 years! During this time she has missed only a few months
, which means that this month's issue is a jaw-dropping #53
5,
p
e
r the RPG Geek page
. Lee not only assembles every issue, she also contributes her own column
Tantivy: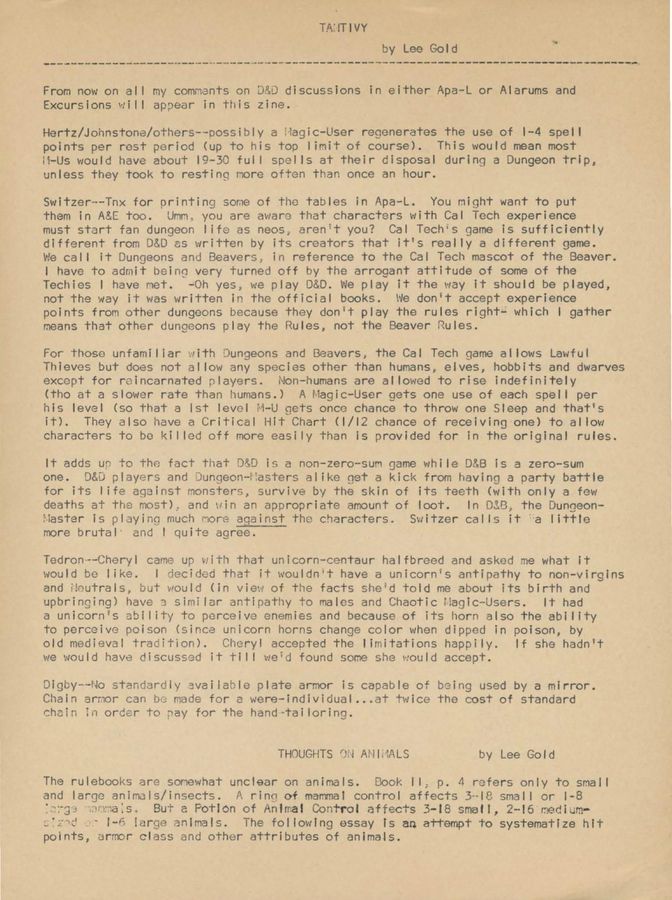 Lee Gold's Tantivy from A&E #1. Source: RPG Geek
A lengthy 2019 audio interview with Lee can be found here on YouTube, and f
ollow the link at the bottom of this page to read a new profile of Lee over at the DM David blog.
A little more on A&E: it's an APAzine (Amateur Press Association zine), which means that it is assembled from contributions from various subscribers. When it started in the '70s, it was the closest thing to what we would now recognize as an internet forum for D&D discussion, with content and comments going back and forth between contributors. Issues are dense with content, ideas and discussion and can be over a hundred pages in length. T
his is where J. Eric Holmes got his start writing D&D articles, along with many other RPG designers of the '70s, '80s and beyond, which DM David covers.
You can subscribe to, contribute to, or buy pdfs of back issues of A&E here at Lee's site. I own the first 29 issues in pdf, and if you are interested in the early history of D&D and RPGs they are well worth the money. I also own one copy in paper, issue #30:
Alarums & Excursions #30, January 1978 with cover art by Troy Hughes
In 1976, after Dungeons & Dragons co-creator Gary Gygax, the most important person in roleplaying games was a Los Angeles woman named Lee Gold. She still contributes to the hobby and still runs a campaign using her Lands of Adventure (1983) game. Lee who? And what happened to Gary's co-designer Dave Arneson?