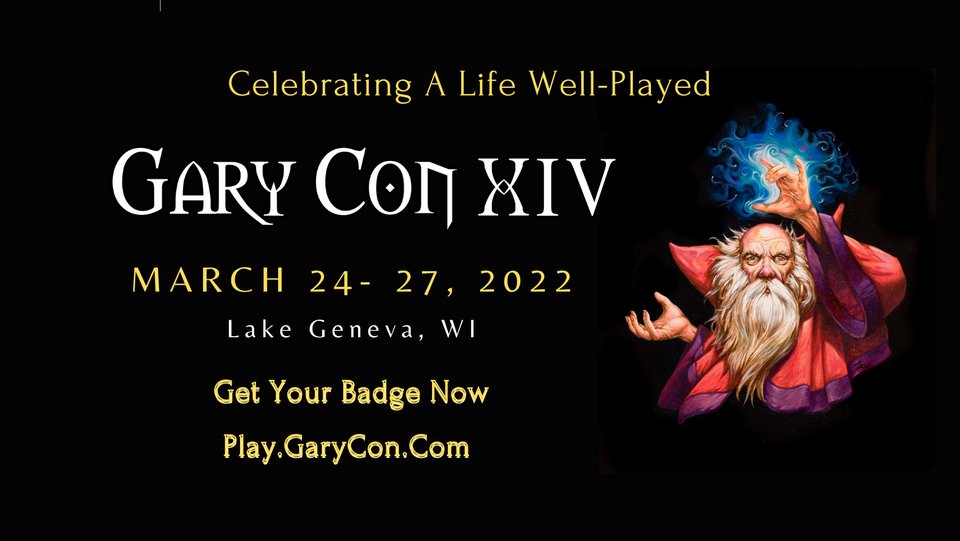 Next month Gary Con returns from the ether to the Grand Geneva Resort in Lake Geneva, for the first time since the pandemic started. I'm registered to attend, and have rescheduled the same games that I originally had planned to run at Gary Con XII, back in 2020. Each is a Holmes + OD&D game, and this will be the first time I've run two different scenarios at a single con.
Expedition to Skull Stack Crater
is on Friday morning from 8 AM to 12 PM. The event listing can be found be found
here
. This is a scenario that I originally wrote and ran a number of years ago as part of my continuing annual kids' campaign, now revised as a convention scenario:
"Join an expedition to Skull Stack Crater to recover the legendary Spear of Decree, stolen from the Realm years ago by skull-masked raiders who then vanished from history. Your party has followed an old map to their hidden lair on an island in a water-filled volcanic crater. This 3rd level adventure from the Zenopus Archives celebrates the 40+ years of the Holmes Basic D&D set. Characters provided."