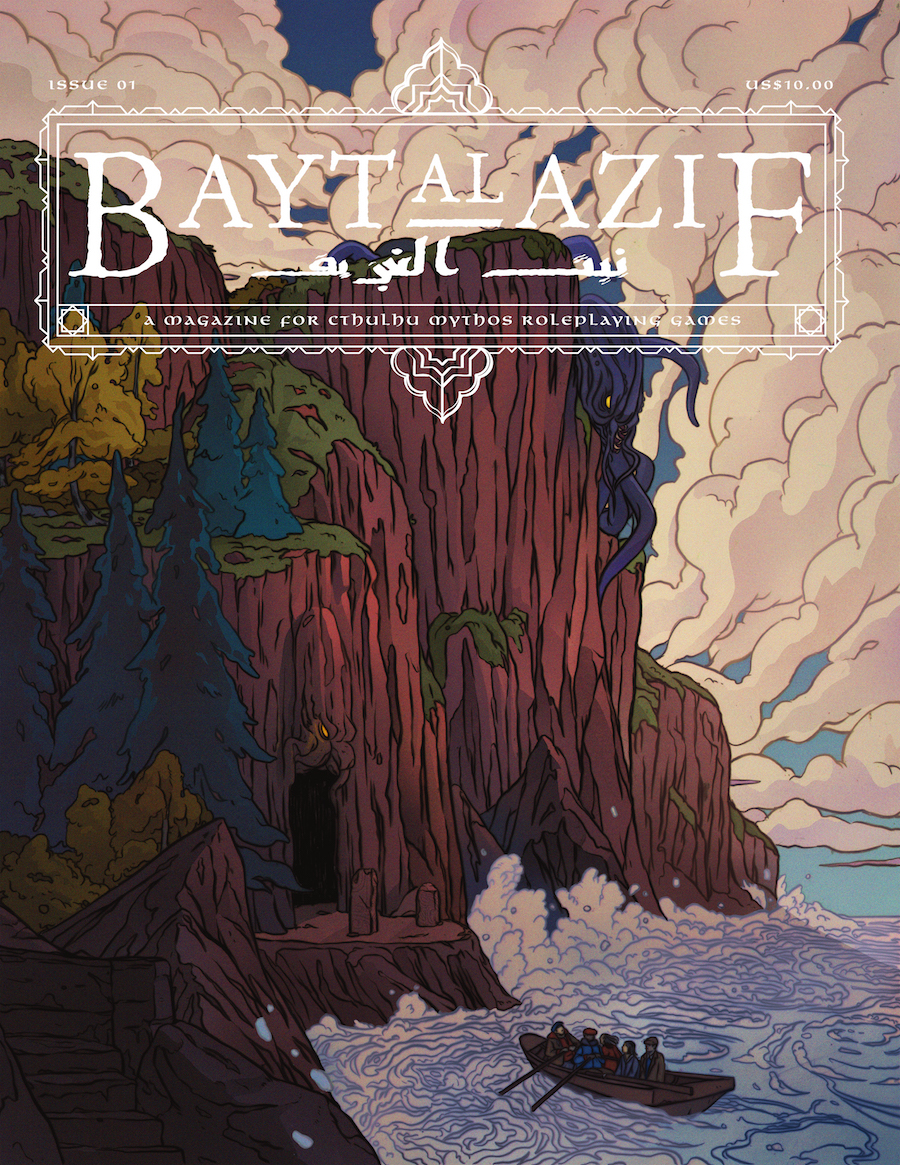 The cover of Bayt al Azif issue #1. Art by Maria Nguyen.



FYI, I have an article in the first issue of Bayt al Azif, a new magazine "for Cthulhu Mythos Roleplaying Games" (as stated on the cover), edited by Jared Smith. As Jared explains,
"Al Azif" is one title Lovecraft used for the Necronomicon, perhaps referring to the howling of demons, and thus the full title of the new magazine can be
interpreted as referring to the "House of the Necronomicon".
It's available in both pdf and print versions, and can be previewed or purchased here at DrivethruRPG ---
(link includes my DrivethruRPG affiliate number)
The magazine is 80 pages long and includes a variety of articles of interest, including three scenarios for Call of Cthulhu. See the DrivethruRPG page for more details. Here's a screenshot of the Table of Contents ---
My article is "Clerical Cosmic Horror: The Brief Era of the Cthulhu Mythos as Dungeons & Dragons Pantheon", which is a rewrite and expansion of a topic I discussed on this blog a number of years ago. Essentially on Holmes roll in bringing the Cthulhu Mythos into Dungeons & Dragons where it served as part of the line-up of pantheons for a few years.
The best part is that the article is
accompanied by a fantastic new piece of art by Chris Holmes! It's a Mythos creature, but I will keep which one a surprise (hint: it's not Cthulhu).
Happy Cthulhuween!